Design Agronius started in 2012 when I wanted something nice to hang on our white garage wall. Together with mum Gunilla Agronius I breed chinese cresteds, so the choice wasn't hard. From there came requests for other breeds such as  the miniature schnauzer and norfolk terriers which are close to my heart. The product range has grown from the silhouettes to brooches, lead hangers, vinyl stickers and, more recently, necklaces. I am very happy that my designs have been so greatly appreciated all over the world. I work hard to make them as close to the breed standard as possible, a though task as there are a few to choose from, but still with a stylized little extra.
Design Agronius is very much a hobby where new breeds are being added when time permits but more importantly when inspiration comes. I have been known to start a breed, not being happy with the results left it for a year or two to come back to it and nail it. That is why it sometimes takes time from a "promise" to a finished design. But hopefully they are worth the wait!
It pains me having to write this notice, but I have problems with people stealing my designs which they use for their private purpose or to make products and sell.

All designs are made by me, and may NOT be used for any purpose. Doing so is an infringement on my intellectual property, and may result in legal actions. This covers both private use and commercial use.
I have had many requests to use my designs for various kennel logos, websites etc but, regrettably I have to say no to those requests (as well as to make new exclusive designs for a kennel or similar, time simply does not permit). My designs are only available from this e-shop, from my stand at shows (mostly in Sweden, but also at Crufts in hall 4), or sometimes from selected breed clubs or breed ambassadors. If you find the designs anywhere else then they have been fraudulently used without my permission. Please note that all the designs are protected by copyright laws.
The designs are also available to order in a medium size silhouette (usually around 30-ish cm wide) and a large size silhouette (around 55-65 cm). Please contact me via email should you be interested in any of them: rebecca@agronius.se
/Rebecca Agronius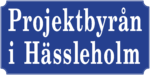 Design Agronius is part of Projektbyrån i Hässleholm AB, registered in Sweden
(Org. no. 556462-0705) Address: Vårvägen 4, SE-282 65 Bjärnum, SWEDEN